12 Mar

Restaurant and Event Staff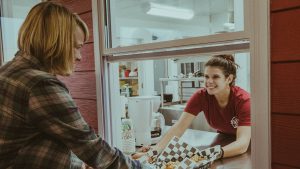 Interested in working in a fun, team oriented environment? Submit your application to work at The Station House online today!
Some of the roles we are hiring for include:
Server: Our servers interact with customers in a counter service environment. They must be customer service oriented individuals who enjoy talking with people, with a knack for attention to detail. This is a fast paced role, with responsibilities including taking customer orders, fulfilling all drink orders, serving customer food as the kitchen completes orders, and resolving any customer complaints.
Apply Online